Bali Visa Regulations 101 for Tourists: Do You Need a Visa to Travel to Bali?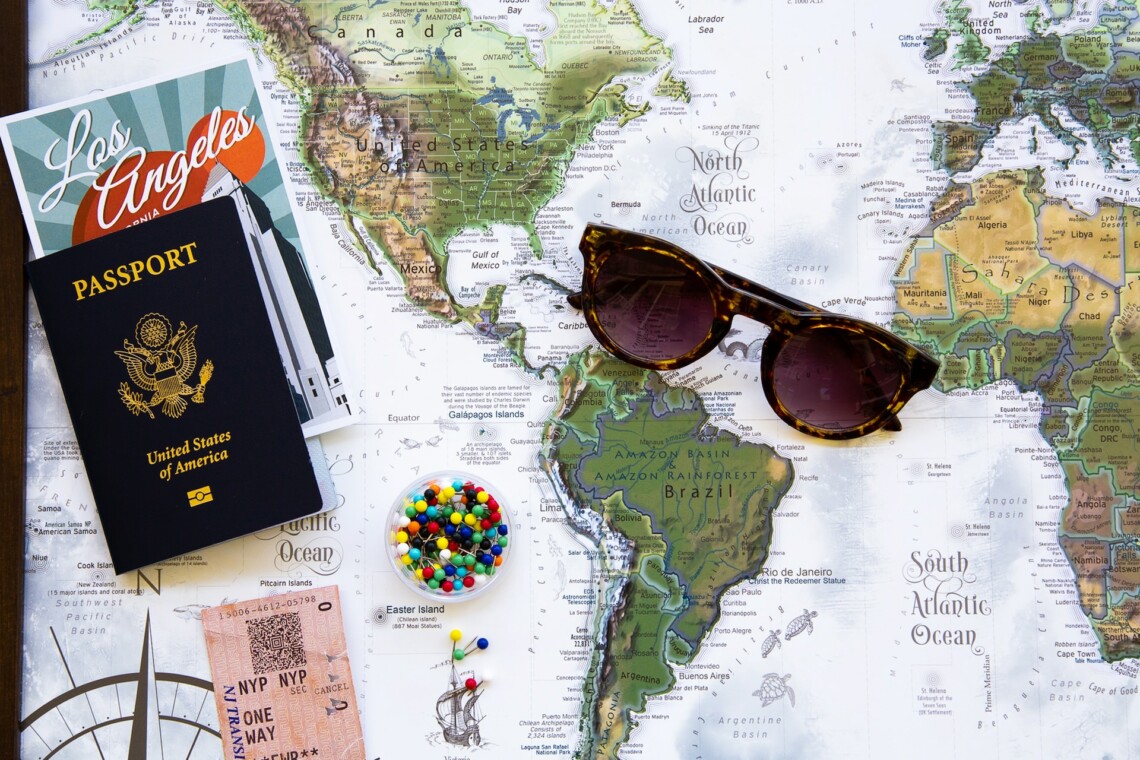 Illustration of Visa and Passport, photo by GeoJango Maps on Unsplash
Embarking on a journey to the enchanting island of Bali is a dream for many. However, before you start packing your bags and envisioning the swaying palm trees, it's crucial to understand the visa requirements that govern your entry. In this guide, we'll unravel the essential Bali visa regulations every traveler should be well-versed in. Whether you're planning a short getaway or an extended stay, let's navigate the ins and outs of Bali visa regulations, ensuring your trip is nothing short of seamless and unforgettable
Do Tourists Need a Visa to Travel to Bali?
Illustration of Tourists, photo by Leo on Unsplash
If you're a foreign national from one of the member countries of the Association of Southeast Asian Nations (ASEAN), you're in luck. Indonesia offers a visa-free entry policy for citizens of these nations, allowing them to explore the beauty of Bali for up to 30 days.
The ASEAN countries covered under this arrangement include:
Brunei Darussalam

Cambodia

Laos

Malaysia

Myanmar

Philippines

Singapore

Thailand

Vietnam

Timor-Leste
This policy reflects the strong bonds and collaborative spirit among ASEAN member states. It enables hassle-free travel for citizens within the region, fostering cultural exchange and mutual understanding.
However, even if you're from one of these ASEAN nations, it's essential to ensure that your passport has adequate validity for the entire duration of your stay in Bali. Additionally, while visa-free entry allows for a 30-day stay, it's wise to be aware of your travel dates and plan accordingly to make the most of your visit.
Why Do You Need a Visa to Visit Bali, Indonesia?
A visa is a crucial document that grants legal permission for foreign nationals to enter and stay in a particular country. In the case of Bali, Indonesia, specific visa requirements are in place to regulate the entry of travelers and ensure compliance with immigration policies. These regulations address various factors, including security, economic considerations, and diplomatic relations.
Regulating Immigration:
Visas serve as a regulatory measure, allowing governments to manage and monitor the flow of foreign visitors. This helps ensure that individuals entering the country have legitimate intentions and meet certain criteria set by the host nation.
Ensuring National Security:
Visa processes often include background checks and verification procedures. This is a crucial step in safeguarding the security of the host country. It allows authorities to identify and address potential security risks before granting entry.
Managing Economic Impact:
Bali, like many tourist destinations, relies heavily on tourism as a significant contributor to its economy. Visa policies help authorities manage the influx of visitors, ensuring that the local infrastructure can support the demand while maintaining a sustainable balance.
Promoting Diplomatic Relations:
Visa policies can be influenced by diplomatic relations between countries. They serve as a tool for governments to maintain control over who enters their territory, aligning with their diplomatic and political interests.
Preventing Overstays and Illegal Activities:
Having a visa requirement helps discourage illegal stays and activities within a country. It sets clear guidelines for the duration of a visitor's stay, reducing the likelihood of individuals overstaying their welcome.
Protecting Public Health and Safety:
Visa processes may include health screenings or vaccinations, especially in situations where public health concerns are paramount. This ensures that visitors meet certain health standards before entering the country.
Bali Visa Regulations: Main Types of Visa Most Travelers Use
Illustration of Holiday, photo by Artem Beliaikin on Pexels
When it comes to navigating Bali's visa regulations, understanding the main types of visas available is key to planning a seamless trip. Whether you're embarking on a short vacation or planning an extended stay, familiarizing yourself with these visa options will ensure you make the most of your time on this enchanting island. Let's explore the primary types of visas that most travelers utilize when venturing to Bali.
1. Electronic Visa on Arrival (e-VOA) or Tourists Visa
For travelers hailing from countries that aren't covered under Bali's visa-free entry policy, the e-Visa on Arrival (e-VoA) option provides the easiest way to obtain a visa without the need to queue and apply for a visa at the airport. 
The validity period of e-VOA is 30 days and extendable for another 30 days but be careful, you will need to extend it the latest 7 working days before it expires. 
For your information, e-VOA must be used within 90 days from the date of issue. Please note that the visa validity period is different from the period of stay. Contact us for more details about e-VOA or any assistance for your visa extension in Bali. Currently, there are 97 countries, governments of special administrative regions of a country, and certain entities that are eligible to apply for e-VOA and VOA.
Before your departure from your country, you can apply for e-VOA. The e-VOA fee is IDR 500,000 Please note that every payment via Debit/Credit Card will incur additional fees according to the financial institution's regulations. 
It's essential to have the required documentation and fee ready for processing. Here are some required documents that you must submit in order to apply for e-VoA.
Full biodata page of passport with at least 6 months validity from the date of your arrival to Indonesia (format JPG/JPEG/PNG with max. size of 200 kb)

Passport size photograph (format JPG/JPEG/PNG with max. Size of 200kb.

Email address, Address in Bali and Flight Ticket 

A valid Mastercard, Visa, or JCB card.
2. Visa on Arrival (VOA) B213 
The Visa on Arrival (VoA) option provides a straightforward way to obtain the necessary travel documentation. This allows you to enter Bali and stay for a specified duration, typically 30 days, with the possibility of an extension if needed.
Upon arrival at Ngurah Rai International Airport or select seaports in Bali, you can apply for a VoA. It's essential to have the required documentation and fee ready for processing. The fee for VoA is IDR 500.000 per person (applies to adults and children).
 3. B211 Visit Visa for Digital Nomads
Foreigners or Digital Nomads who want to travel to Bali and stay for longer than 60 days are suitable to apply for this visa.  Either you are coming for a holiday, visiting a family, business purpose, attending a seminar or many more.  It is the best option for travelers from any nation who do not qualify for Visa On Arrival as well as non-residents who want to travel to Indonesia and stay there for a long time.
As a visa agency, we can assist you in applying for Single Entry B211 e-Visa applications online, eliminating the need to contact the Indonesian embassy in your home country or when you arrive in Indonesia. There are, however, some documents that must be submitted in order to apply:
A scanned copy of your passport with at least 6 months of validity is required.

A formal recent color photo. 

Finally, to begin the application procedure, you must present proof of e-Visa payment.
The B211A Tourism Visa costs around $230 (IDR3.500.000 ) with Asia Holiday as your sponsor. This includes the e-visa fee, sponsorship and our service fee. The visa process will take 7-9 working days for normal service and you have 90 days to use the visa before it expires. For more information and details about the perfect visa for your stay, our visa team will be happy to assist you. Kindly send them an e-mail: applyvisa@travelersolutionsid.com.